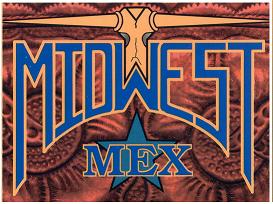 Midwest Mex Steak and Fajita MARINADE
$4.95
The Original. A single bottle can deliver your Steak from mundane to insane. If you've never tried us, this is the best place to start. After just one bottle you'll be buying by the case.

Midwest Mex is a dark liquid marinade with coarse ground spices. Spices will settle so be sure to shake well before pouring. Marinade meat for at least 15 minutes but overnight will give you a real flavor boost, and will almost provide a cooked appearance. Give your meat a treat!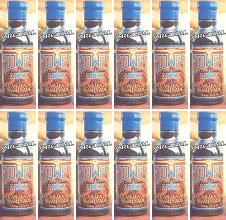 Midwest Mex MARINADE by the Case
$40.00
You must have tried us before! Since you're going to have plenty of Midwest Mex around you can now elevate your game a little by adding it to Red Beer, Bloody Marys or anything that you would want to add a kick to. If you come up with a good use, let us know.

Sorry but we don't sell by the truckload. You'll just have to buy more than 1 case. Shipping discounts apply the more you buy.

(12 bottles per case)


Midwest Mex DRY RUB
$4.00
Our newest product. Looking to try your hand at competition quality smoked meats? Try one bottle and enjoy the unbelievable results. The next time you visit you'll buy it by the case.

Just rub it on any raw meat and cook with indirect heat at around 250 degrees until it has reached a safe internal temperature. You can actually remove your item a few degrees (~2 to 5) before it reaches fully cooked and then wrap with foil or plastic wrap to prolong the cooking process and retain many of the juices.
(Flip-Top Shaker - Plastic Dispenser)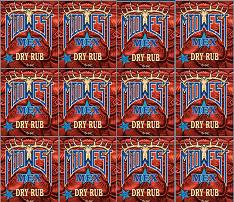 Midwest Mex DRY RUB by the Case
$40.00
Now that you've acquired a taste for our Dry Rub, you can start moving on to other uses like sprinkling us on your popcorn or right on some leftovers. Why not give your eats a treat?

(12 dispensers per case)